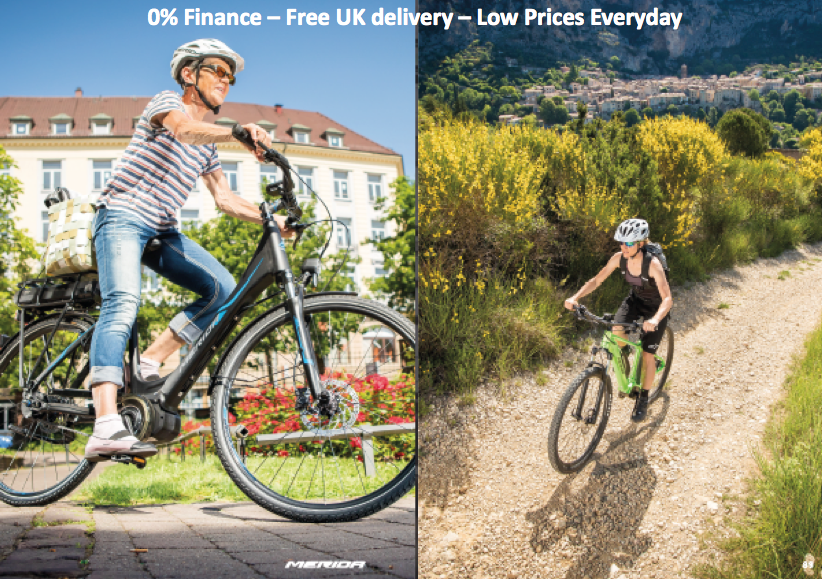 An electric bike is perfect for you, if you want the freedom and benefits of cycling, but would like a little extra assistance. Modern electric bikes open up so many possibilities whether you want to get out of the car on your commute or you might have troubled joints, aches or pains. Developments in technology also mean that e-bikes make even the toughest terrain possible.
Whether it's a longer day in the saddle, that technical climb you just can't master or that alpine Singletrack you dream off. You can still get all the benefits of riding your bike, whilst making cycling easier and even more enjoyable.
We have a fantastic range of electric bikes, from hybrids to mountain bikes courtesy of Merida and Bianchi bikes.  We also stock a range of  e-bikes from Raleigh and Ridley all of which can be purchased through the cycle to work scheme or our online finance options from V12.